Jazz & Tap Classes
Our Jazz / Tap classes are upbeat, challenging and heaps of fun! Dancers are exposed to a variety of music, both classical and modern, along with choreography to help your child have the technique and ability to be a rounded dancer and performer.  
Please note the ages for classes are just a guideline and it is important children have the skills and confidence before moving up a class.
Little Groovers
This is a super fun, energetic class that is split into 2 genres – Jazz and Tap. If your child loves to dance, feel the beat of the music and loves a challenge – then this is the class for them! The class is suitable for children aged 5-7years old and is also a great class for boys who love to dance. 
Your child will be introduced to Jazz and Tap technique, they will learn how to count their steps, listen to the timing of music, link steps together and learn choreography. The class is fast paced with a lot of learning happening and children will gain skills in 2 great dance styles. 
Parents leave these classes although we do offer flexibility for new dancers / families.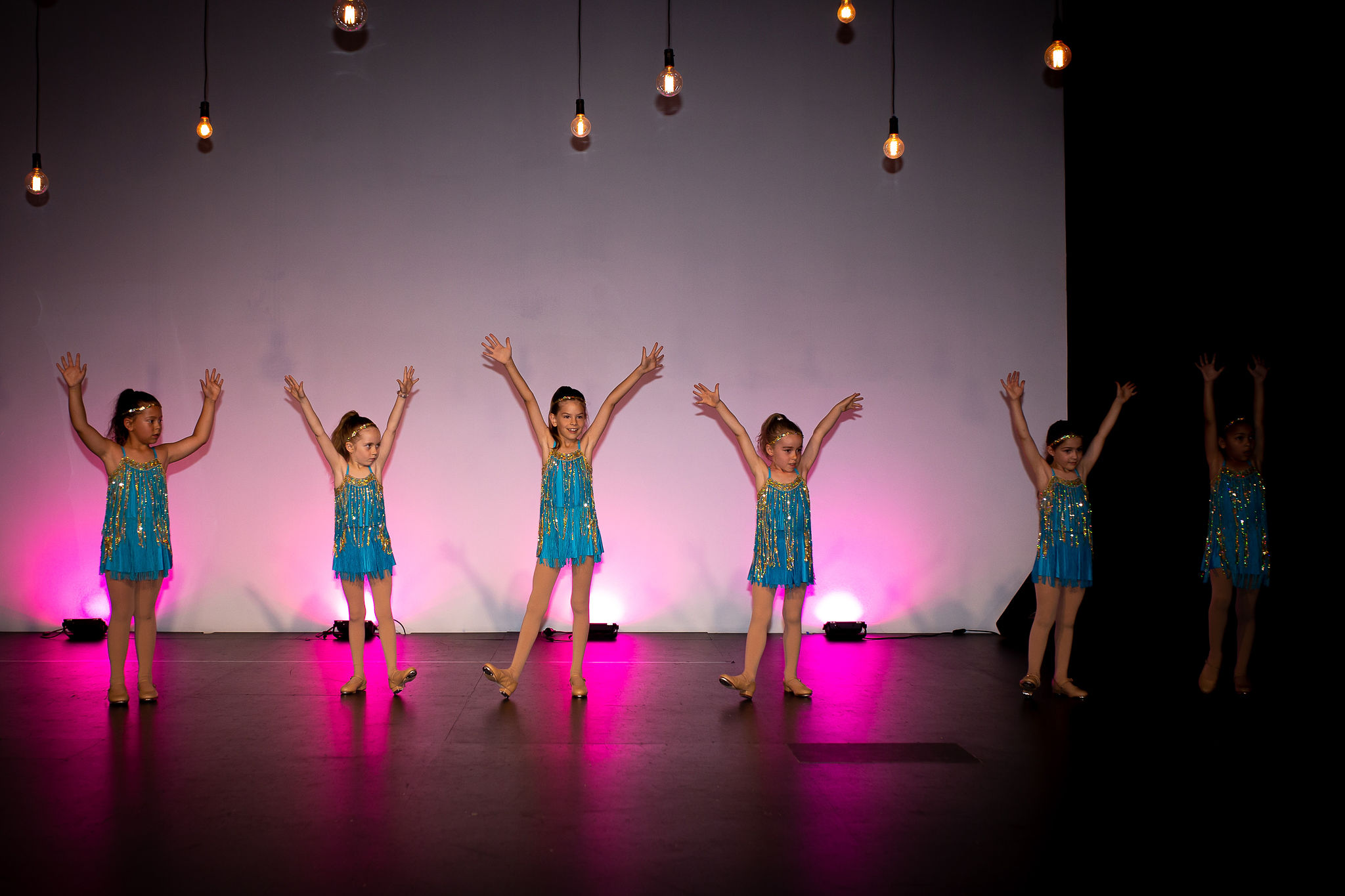 Class Times
*Little Groovers Jazz / Tap runs Saturday 10:10am at Karrinyup*
*Jazz Open (5yrs+) runs Saturday 10:05am at Malaga*
Jazz / Tap
In our Intermediate class children learn both Jazz and Tap styles, this is suited for children over 7yrs who want to learn 2 styles.
Our Junior Tap class is where your child will learn tap dance, a fun but equally challenging genre which involves learning about timing, rhythm, tap steps, musicality and also choreography.  
It is preferred if your child is also taking Ballet or has danced before as Ballet is the foundation of all dance styles and you will find they can pick up the steps easier, although newbies are most welcome. 
It is suitable for children aged 9 years upwards and this is also a great class for boys.
Parents do not stay for these classes, although they are invited to our termly parent viewing week.
Class Times
*Intermediate Jazz / Tap runs Monday's 4:50pm – 5:50pm (aged 7-9yrs or new dancers over 9yrs)
*Junior Tap runs Saturday at 1pm -1:30pm (ages 9yrs+)