Welcome to Kelly's Dance Academy
Your child will love learning to dance with us as we take them on a magical journey through gently structured classes, that are well organised and age appropriate. 
As your child carries out their first plié or masters skipping – they are all very special moments that form the groundwork of our classes and your child will learn so much more than dance. Our warm teachers provide stimulating and fun classes where your child will learn an abundance of skills to fill their minds and develop their love of dancing. You will see your child's confidence develop, both in and outside of the dance studio, they will make friends, build on social skills and interactions and learn how to follow instructions from a teacher.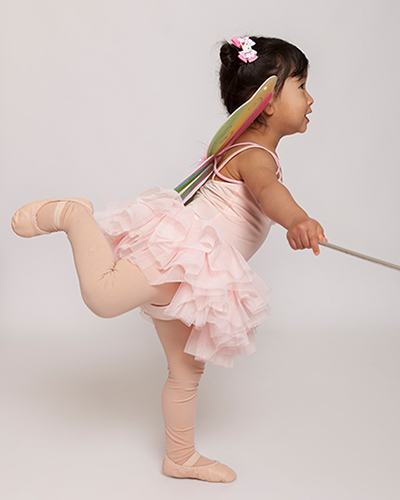 Tiny Tots 2-4yrs
The perfect introduction to dance for your child as they learn new skills, build confidence, form interactions and learn how to follow instructions.
Prep Ballet 4-5.5yrs
Your child can flourish their love of Ballet as we take them on a journey through dance, stories and creativity teaching all the basic of Ballet. 
Ballet 5-10yrs
Your dancer will be engaged in these age appropriate classes as they learn the fundamentals of Ballet in a fun relaxed environment. 
Jazz / Tap 4 -10yrs
Your child will love the energy and skills they learn from these classes as we explore 2 fun genres that will challenge them in an age appropriate way. 
Just Dance 5-10yrs
This recreational class is perfect for the child who simply wants to Dance! Over the term they learn choreography to Jazz, Pop, Hip Hop and Musical Theatre routines. 
School Holiday Workshops
We are excited to be holding school holiday workshops for these upcoming holidays and have workshops suited for both our younger and older dancers. Invite your friends, the workshops are open to all levels. 
Both workshops will be held at our normal venue, Karrinyup Community Centre. 
Fairyland Workshop (suitable for 3-5yro's) 
Monday 5th October 9:30am – 11am
**Only $20 for the first 10 places** $25 thereafter
Dance Workshop (5yrs+)
Saturday 3rd October 9am – 11am (lunch / play afterwards in the play area)
**Only $25 for the first 10 places** $30 thereafter
Our Dance Recitals
Our recitals form a very magical end to our year of dancing and are enjoyed by all.
At Kelly's Dance Academy we like to keep our recitals low key, affordable and most of all enjoyable. Each year our dancers take to the stage and they soak up the wonder of performing in a positive way, providing them with memories to last a lifetime. 
"Our daughter Jenna had been begging us, since the day she could talk, to put her in ballet lessons. We wanted to place her somewhere with a relaxed, less formal environment with an empathsis on cherishing and developing her love of dancing. Luckily we found Kelly's Dance Academy which Jenna has been attending for the past few years. Jenna loves her ballet lessons and has learnt about positions and terminology through Kelly's gentle approach. The end of year concerts are informal and so much fun. We are very happy to recommend Kelly's Dance Academy." Jenna's Mum
"(There are) A variety of activities that are easy for the children to follow – pitched just right for the age. Miss Kelly is able to keep the pace of the lesson and still create a warm, fun session. The Christmas Concert provided so many learning opportunities and watching what they had accomplished in the short time was incredible." (Josephine's Mum)